WANT TO TRIPLE YOUR PROFIT?
There's more than one way to build and grow your business.
We work with businesses that offer and specialize in:
SEO for Landscapers, Gardeners, Farmers and Contractors
SEO is a complicated process that can sound a little bit like magic, but in the right hands it can turn an underperforming business into an industry-leading monster. Here's how we handle SEO for landscaping, gardening, farming and construction companies:
>> Here's how we handle SEO for landscaping, gardening, farming and construction companies:
1. On-Site Technical SEO & User Experience Optimization
The first step is to audit your current website for technical SEO health. Some technical on-site SEO issues can include:

● Broken links
● Missing page title tags, meta descriptions, and image alt tags
● Indexing and crawling issues
● UX issues
● Page speed issues
● Insufficient content
● Misconfigured schema, AMP markup, or SSLs
● Poorly formed social card and graph data

If we build your website, all of these issues will be prevented at design time, so we can skip straight to step 2.
2. On-Site Content Creation & Optimization
Without content, you wouldn't have much of a website. Content covers everything you can read, view and consume on a website, from the pages and blog posts to your photos, illustrations, icons, videos, testimonials, pdfs and more. To be effective for SEO, your website needs specific kinds of content, formatted in very specific ways. Then, we'll go on to create new content around the services, policies, and information that matters most.

In most markets, we will also actively blog to support a wider variety of keywords and content goals, to help grow your audience, and to help position you as an industry authority.
Links are the key partner of SEO, but you can't just build any links to your website. In fact, many links will do more harm than good, and sometimes you need the help of a specialist to tell them apart.

Before we begin building links to your site, our team will evaluate your current link profile, as well as your competition's link profiles, to see where you stand. We then prioritize new link opportunities based on the time to build, the resources required to build them, and their anticipated impact on your rankings.

For most links, Astuto will handle all of the work without your involvement, so you can focus on your landscaping clients. Other links may require additional investments or involvement, such as joining the local chamber of commerce or sponsoring a little league team.
4. Managing Your Ecosystem
Your website doesn't operate in a vacuum. Everything from the photo choices on Landcare Advisor, Yelp, Google My Business profile to that one bad review on Homeadvisor can have an impact on your SEO campaign, so we do our research. Over the years, our team has developed a robust toolkit for evaluating your ecosystem, prioritizing improvements, and managing hundreds of profiles.
Common SEO Issues in your industry
>> While there are a lot of ways to approach SEO, we have found that many professional landscapers have the same SEO issues in common.
Most directory sites, such as Google My Business, Yahoo, Yelp and Yellowpages, have multiple categories that can apply to landscape contractors. The issue is, especially on your Google my Business profile, your business might not show up at all if you don't select the right ones. For example, many professional landscapers who offer irrigation services overlook Google's irrigation contractor category, so they're not even eligible for searches like "sprinkler repair near me" or "Cut my lawn today near me."
If you want to generate business in more than just your hometown, you're in good company. Unfortunately, many landscaping, Gardening, Farming and Contractors websites create fill in the blank pages for each city they want to service, and then wonder why those pages never rank.

Ranking outside of your hometown requires pages that actually relate to that target city, as well as reviews and links that back it up.
3. Poor Photo and Video Management
Taking pictures or videos of all of your best projects is a perfect idea for a variety of reasons, but many professional landscapers get into trouble when they upload those photos to their websites. Some common photo management issues for professional landscapers include:

● Uploading full size images. If you don't resize and compress your images before uploading them, it can dramatically reduce your website's load speeds and ranking potential.

● Not tagging your images correctly. Image alt tags are important for screen reading software, but they also play a big role in SEO. If you fill your alt tags with too many keywords, too many generic words, not enough detail about the contents of your picture, or don't include an alt tag at all, it will cost you. It's also best to upload images using human-readable file names, not random number strings.

● Not putting your images in the right place. The way Google discovers, reads, and catalogs pages on your site is a little unusual. When you put together a photo gallery, it's important that you code it correctly so that Google doesn't treat each photo as a separate page. Otherwise these could be seen as "low value" pages (since there isn't a lot of content on each of them) which could drag down your website's rankings.
SEO Especially for Landscaping, Gardening, Farming and Contractors
Creating and executing an SEO campaign for a specialty landscaping, gardening, farming and contractor can be tricky, and most SEO professionals and SEO agencies just don't have the experience to handle it reliably. We have our experienced professional SEO Guru in that house.
Whether you're a landscape designer specializing in drought-tolerant landscapes, a landscape lighting contractor that also offers yard clean-ups, or a deck builder that specializes in border walls and outdoor kitchens, we can develop an SEO campaign to help you grow your business and lead volume on your terms. Here are just a few ways we approach SEO for specialty landscaping contractors:
Here are just a few ways we approach SEO for specialty landscaping contractors:
Going up and Beyond Keyword Goals
For many of these specialty services, the keyword goals aren't immediately clear. Keywords like "borders installation in a hill," doesn't have enough search volume to support a business, which is why you need to be clever.

For most of our specialty landscaping, gardening, farming and contractors, we begin by outlining the customer journey. That means taking your best customers and reverse-engineering how they found you, while also reverse-engineering SEO campaigns from comparable businesses in other markets. Then we make sure that you have the right content, photos, and profiles in the right places to support that journey
Smart Service Area Coverage
Specialty landscaping, gardening, farming and contractors often have to cover a larger service area the more specialized they become. However, creating a large number of high-quality landing pages for all of your service locations can be tricky, and possibly earn your site a minor Google penalty if not handled correctly. Our experience has taught us how to balance your expansion and coverage needs with Web Crawlers and Google's quality signals.
Complementary Content Development
For many specialty landscaping, gardening, farming and contractors, there are built-in opportunities for co-promotion that are extremely easy to overlook.

For example, if you specialize in grilling station construction, partnering with a local brand of grilling seasonings should be a natural fit. If lawn and patios are your sweet spot, developing content on sun exposure safety for dermatologists to publish and share can be a big win. And if you offer landscape cleanups and debris hauling, content about local species of ticks and spiders could keep people from cleaning their own yards while also opening up opportunities with local pest control companies.

Sometimes these opportunities are easy to execute, but sometimes they can require some real out of the box thinking. That's where we come in. Astuto will evaluate your options for complementary content development and review your current local business connections to identify opportunities for long term, impactful content partnerships.
Contact us for a quick consultation to learn what we can do for you.
We create your Costumer's Web Journey.
Does your irrigation business need more customers to thrive?
When most people need help with their sprinkler system, they start by searching for "sprinkler programing" or "sprinkler re-installation" on Google. In fact, 93% of online experiences begin with a search, and 47% of clicks go to the top three results. If you're not one of them, you're missing out on some serious business. So how do you get there? That is where Search Engine Optimization (Search Engine Optimization (SEO) for irrigation contractors comes in. Along with our feature-packed web designs and other online marketing tactics, we can help your business grow, cement their reputations, and generate more calls. Click here to learn more about these services, or contact us for pricing.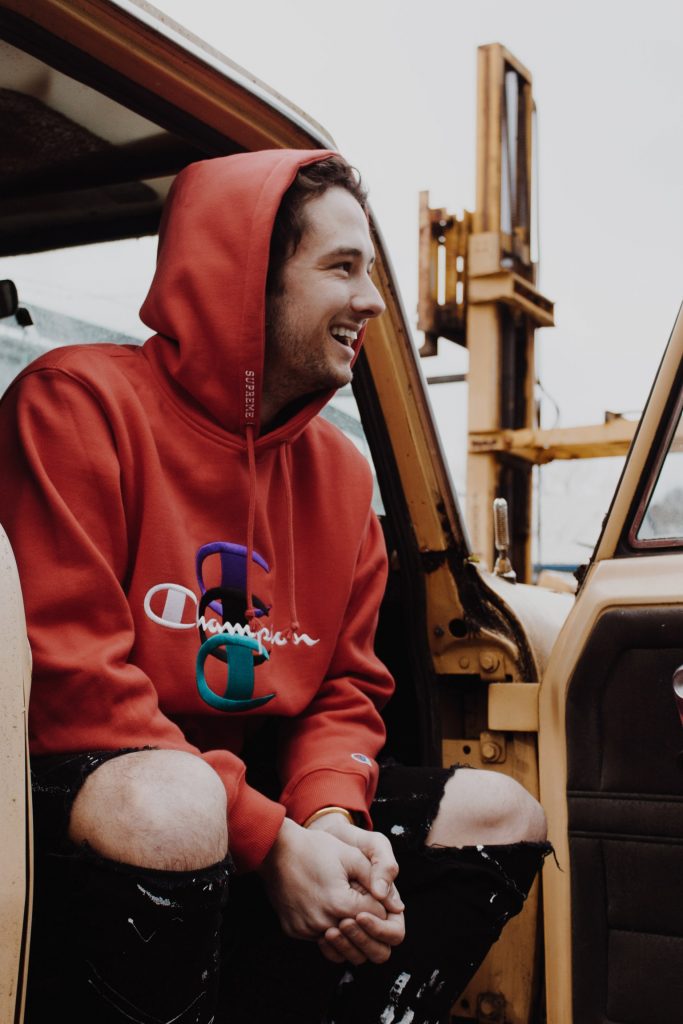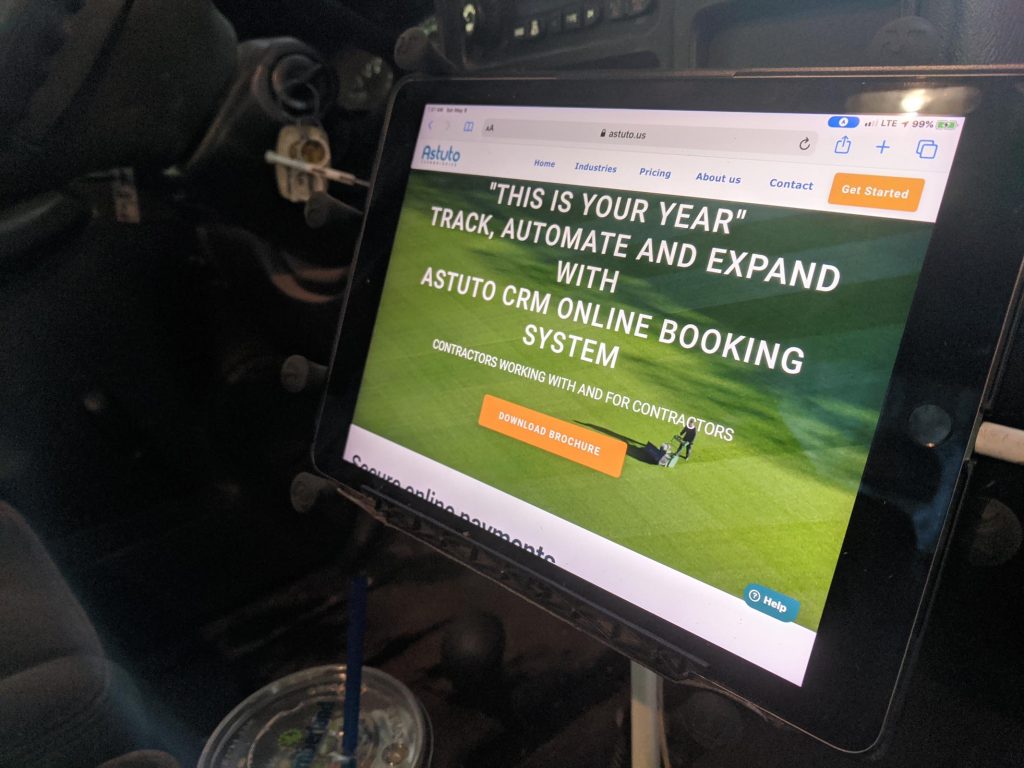 Websites that Help Your Sprinkler Business Grow
We believe your website should be an investment, not an obligation. Our irrigation contractor web designs include:

● Unique and engaging branding that helps you stand out from the competition
● Information about your services, specialties, (Search Engine Optimization (SEO) features that help your website rank in your hometown and beyond
● Responsive designs, so your website will look great on any size device
● Blog included that go beyond the basics, to help establish you as the authority on irrigation
● Social media integrations to help you grow your followers and get more out of your followings
● Review site integrations to help you grow and get more out of your reputation
● Online Coupons System to increase demand during the offseason
● Calls to action that compel customers to contact you with a call or click
● FAQs included in every design and policy information that help your leads convert