OBD Vehicle GPS
60 DAYS SATISFACTION GUARANTEE

24/7 REMOTE SUPPORT & MONITORING
Magnetic Asset GPS
60 DAYS SATISFACTION GUARANTEE

24/7 REMOTE SUPPORT & MONITORING
Custom Project
60 DAYS SATISFACTION GUARANTEE

24/7 REMOTE SUPPORT & MONITORING
Gain Complete Control Over Your Fleet with Equipment Tracking
The AstutoTrack GPS is ideal for monitoring vehicles, machines and packages.
Compact sizes and internal GPS antennae enable easy installation of the trackers.
Movement (G-sensor), temperature and humidity sensor data are monitored and sent to the IoT-Platform.
One dashboard manages all of your trucks, trailers & work equipment.
Real-time visibility for locations and usage for trailers & service equipment.
Accurate & reliable.
Easy to use.
FMCSA registered.
Track unit from your smartphone or PC .
Works on vehicles, trailers, containers, etc.
Time registration
Fleet tracking
Fleet management
Geofence
Live location
Locations' history
Trailer tracking
Container tracking
Work equipment tracking
Asset tracking
Wake on motion for unpowered assets
Alerts
Stop detection
IoT applications
Logistics tracking
Easy to install in any vehicle with a standard OBD II connector, integrated in the cabin or magnetic . It can be used to locate, track and monitor the vehicle via SMS, PC Computer or Mobile APP. It is commonly used to track and locate individual vehicles. The user can also see real time tracking and check the historical route travelled.
Support Fuel sensor, temperature sensor, door sensor, siren, mic and speaker. They are commonly used to track and locate individual vehicles, motorbikes and boats, and are a valuable tool for enhancing your company's  fleet management.
Locate and monitor any remote targets by SMS/PC/APP. The user also can remotely cut off oil/power and check the historical record.
4G LTE network support
Real-time position
Vehicle trip history on web
SOS alarm
ACC switch alarm
Geofence alarm
External power cut off alarm
Remote cut off fuel/power (optional)
Vehicle towing alarm
Overspeed alarm
Backup battery low power alarm
Car battery low power alarm
High temperature alarm
Power saving mode
Mileage report
Driver security
Trucks
Trailers
Asset security
Driver behavior
Fleet management
Yachts
Boats
Vehicles
One dashboard to manage all of your trucks, trailers & equipment. Contact us today. Real-time visibility for locations, maintenance needs & usage for trailers & service equipment. Accurate & reliable. Easy to use.
Our devices are approved by FMCSA.   
Helping People and Contractors Get More Work Done.
The Astuto GPS Tracker solution helps people and contractors across USA build better and work smarter with the help of the Astuto GPS Tracker with narrow band, low power consumption, Internet of Things and Machine to Machine technology. In an industry ripe for disruption and innovation, the Astuto GPS Tracker offers smart jobsite solutions that help improve productivity and efficiency.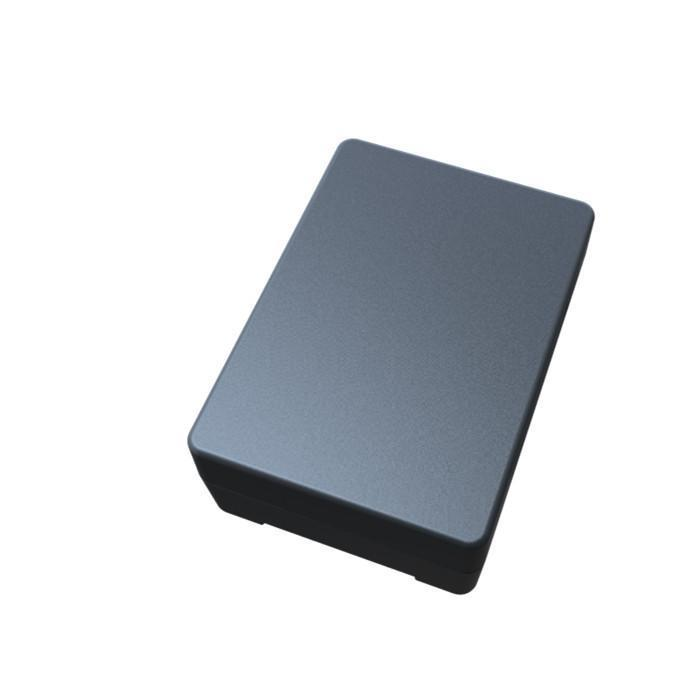 MT821 is a waterproof asset GPS tracker that uses the latest CAT M1 & NB-IoT technology that can provide low power consumption and optimized data
Full Description »
CONNECT YOUR EQUIPMENT. LEARN HOW YOUR FLEET RUNS.
GET MORE WORK DONE.
The Astuto GPS Tracker connects your fleet, work equipment and machines, and provides powerful insights about how they operate so you can increase utilization, productivity and efficiency on every jobsite.
Reduce accidents. Lower your insurance rates.
The Astuto GPS Tracker gives you the data you need to prevent accidents. With constant monitoring by the Astuto GPS Tracker, you can spot dangerous drivers, prevent unauthorized employees from operating equipment, and tie machines to a lot or jobsite. Use that data to show insurers you're committed to safety, which could lower your insurance.
Safety and security start with Astuto Tracker GPS.
The Astuto GPS Tracker keeps your mixed fleet safe from common hazards on the jobsite:

● Geofences and Access Codes combat theft and unauthorized use of your assets.
● Driver Scorecards ensure your employees, and everyone around them, are safe on the road.
● Real-time alerts for anything from low fuel to location changes keep you in the know when something's off.

Keep up with all this fleet data and more 24/7 from any internet-connected device. Get started with Astuto GPS Tracker today.
STREAMLINE YOUR DAILY WORK.
Astuto GPS Tracking technology simplifies, streamlines and connects every piece of equipment on the jobsite, regardless of OEM. The Astuto GPS Tracking platform is packed with features that help you work smarter and more efficiently every day. Astuto GPS Tracker runs on vehicles, machines and heavy equipment. See how better fleet management with Astuto GPS Tracking can help your team become more productive.
Make sure equipment stays where you left it. Geofencing uses GPS or RFID to trigger custom alerts to your phone or email when a physical boundary is crossed.
Start making better decisions for your business and
take back control of your fleet.